You are here
E.D.I. wins the Systems & Components Trophy 2023!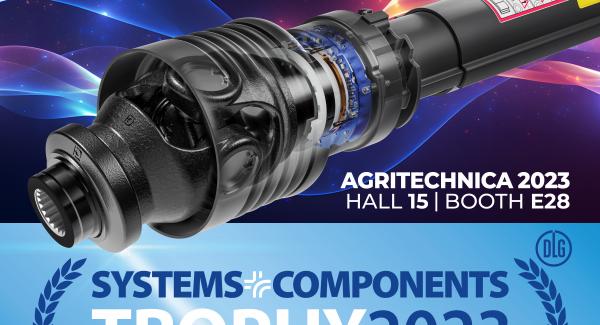 It's official!
We won the Systems & Components Trophy 2023 – Engineers' Choice, the competition organized by the DLG (German Agricultural Society) that honors agricultural machinery supplier most innovative systems and components.
Our driveshaft E.D.I. is on the podium, and the award ceremony will take place on the first day of Agritechnica, Sunday 12th November, 2023.
This prestigious recognition acknowledges the high level of innovation of the E.D.I. (Electronic Data Interchange), and the very strong commitment of the team.
After CVT winning and the nominations in 2019, this further trophy confirms that great successes are the result of ambitious ideas, significant investments and impeccable teamwork.
Congratulations!
#BondioliPavesi
#EDIdriveshaft
#IntelligentIntegratedPowerSystems