Fixed-displacement axial piston motors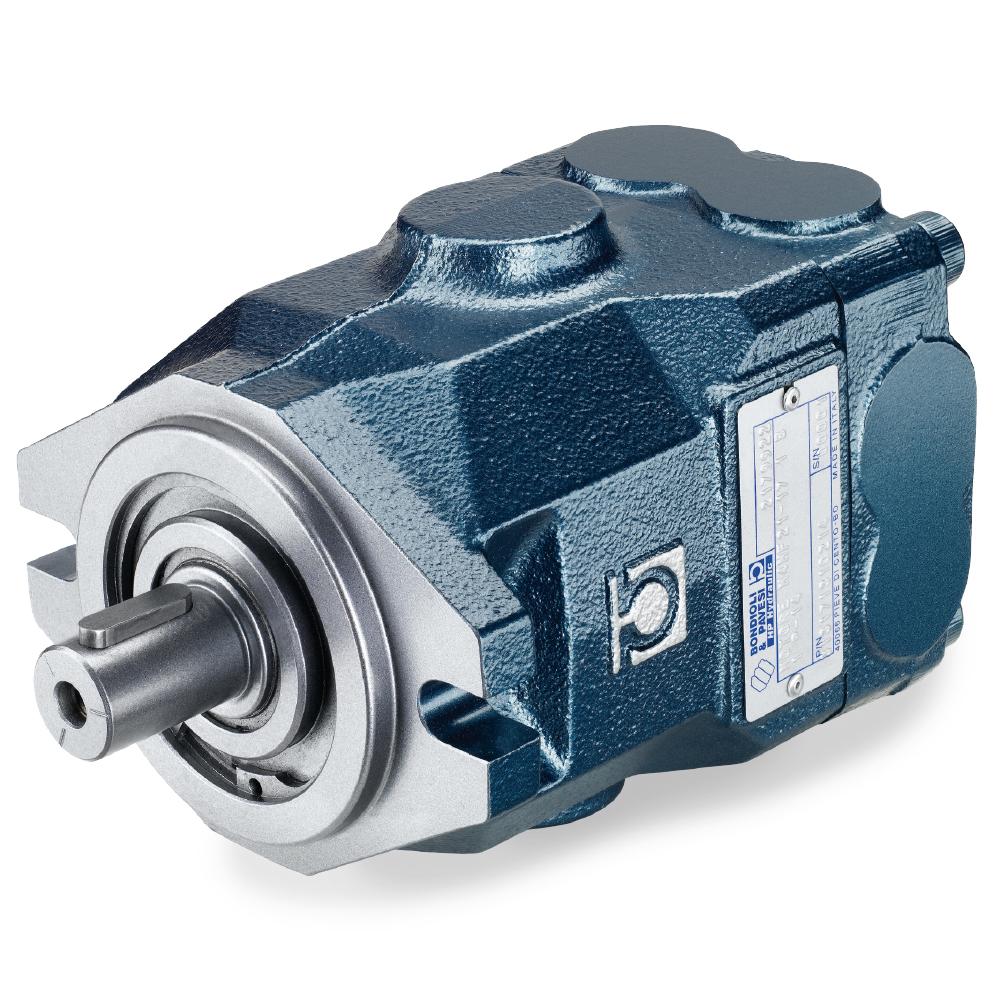 Displacement
from 21 cm3/rev
to 125 cm3/rev
Product range

Applications
Closed circuit axial piston motors are used as hydrostatic transmission components, in conjunction with closed circuit pumps, and found consequently in the widest imaginable range of mobile equipment. Fixed displacement motors can also be used in open circuit applications, and are therefore suitable for a variety of hydraulic circuits, such as those of hoists and fan drives.
Key Features
Axial piston motors can be fixed or variable displacement. Variable displacement motors are available with two position hydraulic controls, two position electric control and proportional electric control.
Customised versions are available together with built-in exchange valves and pressure relief valves. Built-in cartridge versions also available for planetary hubs. All motors are IoT-ready and can be fitted with appropriate sensors.
| Document type | Document Language | Code | Title | Revision | PDF |
| --- | --- | --- | --- | --- | --- |
| Brochure | | | | | Download |
| Brochure | | | | | Download |
| Brochure | | | | | Download |
| Brochure | | | | | Download |
| Brochure | | | | | Download |
| Brochure | | | | | Download |
Catalogue - Product sheets

| Document type | Document Language | Code | Title | Revision | PDF |
| --- | --- | --- | --- | --- | --- |
| Catalogue - Product sheets | | | HPM6 - Closed circuit fixed-displacement axial piston motor | | Download |
| Catalogue - Product sheets | | | M4MF - Fixed-displacement axial piston motors | 21-37 cc/rev | | Download |
| Catalogue - Product sheets | | | M4MF - Fixed-displacement axial piston motors | 34-65 cc/rev | | Download |
| Catalogue - Product sheets | | | M8 FIXED-DISPLACEMENT AXIAL PISTON MOTORS | | Download |